Welcome to 3rd Grade!
Rules and Routines
School-wide, Anderson Elementary School places high priority on three basic principles:
Be Responsible, Be Respectful, and Be Safe.
These 3 "Ways to Be" sum up all teachers' classroom expectations. Our basic rules in the classroom are: 1-Walk, don't run in the room or hall; 2-Keep hands, feet, and objects to yourself, 3-Raise your hand when you want to share something, ask a question, or get permission for something, and 4-The Golden Rule, Treat others as you would want them to treat you.
Grading Scale

A 93-100 B 85-92 C 75-84 D 70-74 F 69 & under
3rd Grade Schedule
8:00 - 8:30 Homeroom / AR Time
8:30 - 10:15 First Period
10:15 - 11:00 Specials
11:00 - 11:45 RAMS Time (RTI)
11:45 - 12:15 Lunch
12:15 - 12:45 Recess
12:45 - 3:00 Second Period

3:00 - 3:10 Pack up
3:10 Dismissal
Students should be studying multiplication facts nightly!!
Links
For extra practice, visit these Websites:
Video: How can I learn my multiplication tables?
Use multiplication or division in solving word problems
Visit the free movie to learn more about bar graphs and tally charts:
Practice addition, subtraction, multiplication and/or division:
Learn about different kinds of graphs
Practice how to interpret bar graphs
Learn how to use a Pictograph
Social Studies Links
Need a resource or just want to
razzle dazzle your family with fun facts?
Check out :
Weekly News for kids:
US History color pages:
www.apples4theteacher.com/coloring-pages/american-history
Make a mummy: http://kids.discovery.com/fansites/tutenstein/
Learn about the past:
Math Practice
*Help your child keep practicing his/her multiplication and division facts with flash cards, timed tests, and/or games.
* We are currently working on division, so knowing those multiplication facts is vital.
*Talk with your child about how you use math every day.
*Make bar graphs and pictographs of home items.
*Use measuring tools during cooking and making home items.
Social Studies
Good things to know: where we live in the world- city, state, country, continent. They should be able to identify all seven continents and the five oceans. Please study the world and United States map at home.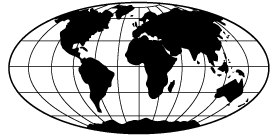 Science
Welcome Scientists!
Check out what's happening in the lab!
* Make sure that you always conduct any science investigation under the close supervision of an adult.
Come to school everyday! I don't want you to miss a thing.
Please DO NOT send anything in for science without contacting me in advance. We have students with allergies. I wish to promote safety for all. Thank you!
Equipped with his five senses, man explores the universe around him and calls the adventure Science. ~Edwin Powell Hubble, The Nature of Science, 1954